NS Highlighting 175
Years of Railroading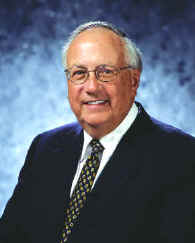 David Goode
Early rail, clothing, tools, locomotive parts, signage, photographs and advertisements are a few of the artifacts that will be on display when the Norfolk Southern Museum opened Dec. 5.
The opening marked Norfolk Southern Corporation's (NYSE: NSC) 175th anniversary and reflects the company's partnership with Norfolk and communities across the rail system.
"Norfolk Southern has a great story to tell," said Chairman David R. Goode. "Our 175-year history parallels the economic and social growth of America, and now we are playing a growing role in the global movement of 21st century goods. We've been around a long time, but our history is just beginning.
"The museum illustrates the contributions of our company in the growth of this area and the nation. We hope it will be a resource for educators and students as well as an interesting attraction for visitors," Goode said.
Norfolk Southern traces its origin to 1830. Since those earliest days of American railroading, hundreds of smaller roads combined, reorganized and consolidated to form the Norfolk and Western and Southern railways, which joined in 1982 to create Norfolk Southern. A portion of Conrail was added in 1999, resulting in today's system covering the eastern United States.
The History Factory, of Chantilly, Va., designed and built the 1,600-square-foot museum, which includes artifacts contributed by employees, customers and suppliers, as well as by historical associations and museums. The railroad's effect on American culture, and the diversity of the people who built it, are highlighted. Exhibits bring visitors up to the present, explaining the railroad's role in modern-day logistics.
The museum is located on the ground floor of the company's office building at Three Commercial Place in Norfolk. Hours will be 10 a.m. to 4 p.m. Monday through Friday. The museum will be open to the public free of charge.
| | |
| --- | --- |
| Norfolk Southern Museum | Norfolk Southern Best Friend |

A visit to the museum by the life-size Best Friend of Charleston replica locomotive, on loan from the city of Charleston, S.C., is scheduled for Dec. 15-16. The original Best Friend pulled the first
regularly scheduled steam passenger train in America, on Christmas Day 1830, on the South Carolina Canal and Railroad Co., Norfolk Southern's earliest predecessor.
The Best Friend replica was displayed on Wall Street on recently, when Norfolk Southern representatives rang the opening bell at the New York Stock Exchange in observance of the 175th anniversary.
Norfolk Southern Corporation is one of the nation's premier transportation companies. Its Norfolk Southern Railway subsidiary operates approximately 21,300 route miles in 22 states, the District of Columbia and Ontario, Canada, serving every major container port in the eastern United States and providing superior connections to western rail carriers. Norfolk Southern operates the most extensive intermodal network in the East and is North America's largest rail carrier of automotive parts and finished vehicles. cl
---
Section 2 Cover Story
ICG Goes Public and
Makes Acquisition
Wilbur L. Ross, Jr., Chairman of International Coal Group, Inc., executives, and guests rang the Opening Bell at the New York Stock Exchange recently. The company announced that its common stock had been admitted for trading on the ICG and also announced that it had resumed the use of the name "International Coal Group, Inc." and will begin trading under the ticker symbol "ICO."
ICG is a leading producer of coal in Northern and Central Appalachia and the Illinois Basin. The company has eleven active mining complexes, of which ten are located in Northern and Central Appalachia and one in Central Illinois. ICG's mining operations and reserves are strategically located to serve utility, metallurgical and industrial customers throughout the Eastern United States.
ICG also announced that its ICG Knott County subsidiary has acquired the assets of Greymont Mining Corp. for an undisclosed purchase price. Greymont controlled approximately 15 million tons of high quality coal reserves near Raven, Kentucky, together with the right to acquire certain existing mining permits. ICG Knott County intends to operate a new 650 ton-per-hour preparation plant that is to be constructed during 2006 in conjunction with Loadout, LLC, an affiliate of Penn Virginia Resources Partners, L.P. (NYSE: PVR). ICG expects the Raven complex to produce and ship approximately one million tons of coal annually after it reaches full capacity in 2007.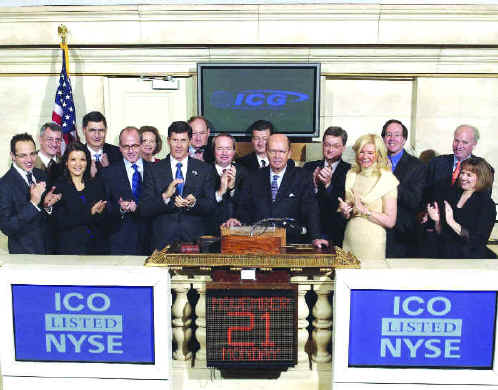 Initial coal production is planned for spring of 2006. ICG is a leading producer of coal in Central Appalachia and the Illinois Basin. The company has five mining complexes in Central Appalachia and a sixth mining complex in Central Illinois. ICG's mining operations and reserves are strategically located to serve industrial and utility customers in the southeast, northeast, and central United States. cl

This article is protected by United States copyright and other intellectual property laws. The article may not be reproduced, rewritten, distributed, redisseminated, transmitted, displayed, published or broadcast, directly or indirectly, in any medium without the prior permission of Coal Leader, Inc. Copyright 2005, Coal Leader, Inc. All rights reserved.