Snyder Joins Coal Leader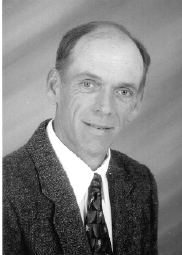 Martin " Marty" A. Snyder
Martin " Marty" A. Snyder has joined Coal Leader as Advertising Sales Manager.
Marty's attributes his love and knowledge of coal mining to his family. His father was in the coal trucking business, and both of his grandfathers worked in underground mines. Marty began working for his father when he was in high school.
Marty comes to Coal Leader with 23 years in sales to the mining and construction industries. He managed mining sales nationally for Quikrete Companies for several years.
Marty and Jean have operated surface operations and Abandoned Mine Land projects.
His understanding and knowledge of the industry from the permit applications to marketing the equipment to mine it is remarkable.

You may contact Marty at his office:
46600 Old Hopedale Road
Cadiz, OH 43907
Phone: 740-937-2344
Coal Leader is starting a new section entitled the Professional Page that will feature products and services provided by various engineering firms and consultants serving the mining and preparation industry.
Coal Leader strives to offer the coal industry, equipment manufacturers, consultants and those associated with the industry the latest happenings in a concise and to the point publication.

This article is protected by United States copyright and other intellectual property laws. The article may not be reproduced, rewritten, distributed, redisseminated, transmitted, displayed, published or broadcast, directly or indirectly, in any medium without the prior permission of Coal Leader, Inc. Copyright 2004, Coal Leader, Inc. All rights reserved.