Safety Performance Initiatives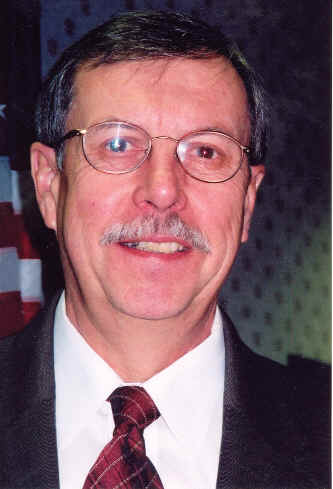 Dave D. Lauriski
"We want to become the premier mining and health safety agency in the Federal government, second to none, and the leader of all the other alphabet soup of government safety agencies in order to reach our vision – a vision that sees all miners go home at the end of each shift in a safe and healthy condition," said Dave D. Lauriski, Assistant Secretary of Labor for Mine Safety and Health in addressing the West Virginia Coal Association 2004 Coal Symposium, Charleston, WV.

Lauriski summarized the recent mining safety performance.
• Mining fatalities in 2003 were at their lowest level since statistics were first recorded back in 1910.
• Since 2000, fatal injuries have decreased by 30. From 85 in the year 2000 to 55 last year, a 35% reduction and there are similar results in the rates of injury as well.
• Fatalities due to roof falls in the coal mining industry were reduced to two during 2003.
• The coal mining industry last year was free of fatal injuries in the month of December – a first.
Lauriski thanked everyone for making this happen and said, "We must continue to change behaviors and processes that lend themselves to injuries and fatalities. We must always remember the human cost and face of fatalities. These are not just numbers but lives saved and tragedies averted."
According to Lauriski, at MSHA there is a commitment to achieving the goals which were set in 2001 – to reduce fatality rates by 15% and injury rates by 50% in five years.
Lauriski outlined some of the things being done to achieve continuous improvement.
• Making safety a value to create a culture of prevention and a balanced approach to mine safety.
• The National Mine Health and Safety Academy has completed training with dozens of WV mining companies with annual refresher, mine rescue, mine foreman certifications, and electrical training.
• Taking mine safety education on the road with a new program "Training Makes A Difference".
• Activated the new Small Mine Office with visits to more than 1600 small mines to provide safety and health information.
• Providing technical assistance utilizing technology to address a number of safety and health concerns.
• Provided innovative technology to safely extinguish a fire and save miners jobs with a US specialist jet engine from Australia, a first in the US coal industry (See Coal Leader January 2004, page 8).
• Initiated a joint industry project to develop a proximity protection system for installation on remote control continuous mining machines (See Coal Leader February 2004, page 4B).
• Ensuring compliance assistance to further reduce accidents.
• Strengthening partnerships with MSHA, in forming new alliances and cooperative agreements across the country.
Compliance assistance partnerships, training and education, technical assistance, enforcement – these and other initiatives will continue through 2004, according to Lauriski. Referring to there being too many old abandoned mines that are not adequately mapped as in the case of the Quecreek mine accident, last month MSHA awarded West Virginia a grant of $1.2 million to establish an electronic system of digitizing underground maps for abandoned mines. There will be more technical conferences and public service announcements on this issue.
Referring to dust levels and preventing lung disease, Lauriski said that there would be more initiatves with programs already having positive results reducing violations for excessive dust by more than half in a three-year period. Industry and labor last year agreed that the Personal Dust Monitor, now under development, should be the cornerstone of the revised system and MSHA is working closely with NIOSH.
Lauriski referred to the continuing effort to remove regulatory barriers to application of new technology. For example, in 2002, MSHA finalized mandatory standards for high voltage longwall mining systems in underground coal mines and this year is starting on similar rule making to address high voltage continuous miners.
"You will continue to see this year more changes within MSHA," said Lauriski. "It's no secret that we're in the midst of transforming our entire agency – from a tradition bound bureaucratic organization into an efficient, acceptable, and nimble federal agency." MSHA is beginning a new round of strategic planning to continue structural and cultural transformation with MSHA's top managers recently meeting over a several day period to begin developing a new five-year road map.
"MSHA is committed to helping you and the mining industry bring down even further injury and fatality rates," said Lauriski. "Under the leadership of Secretary Elaine L. Chao, the entire Labor Department team is working hard to protect worker's safety and health." cl


This article is protected by United States copyright and other intellectual property laws. The article may not be reproduced, rewritten, distributed, redisseminated, transmitted, displayed, published or broadcast, directly or indirectly, in any medium without the prior permission of Coal Leader, Inc. Copyright 2004, Coal Leader, Inc. All rights reserved.