Coal: Fuel of Choice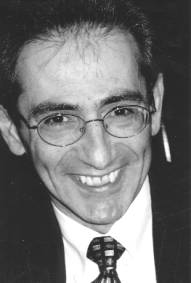 George Ellis
Coal: Fuel of Choice was the subject of a keynote address presented by George Ellis, President, Pennsylvania Coal Association to the joint meeting of the Pittsburgh Coal Mining Institute of America and SME Pittsburgh Section.
Ellis referred to the renewed sense of optimism about the coal industry.
• First America mines and uses more coal today than at any time in its history. In 2001 the U.S. produced 1.12 billion tons of coal marking the 8th consecutive year that total production exceeded 1 billion tons.
• Second, coal fired electricity accounts for more than half of the electric power generation in the U.S. No other primary fuel is close to that figure.
• Third, coal use in this country and around the world will continue to grow for the foreseeable future, because coal is the only fuel available in sufficient quantities to meet the world's growing demand for electricity. Over the past three decades as the U.S. economy has become increasingly dependant on electricity to satisfy energy demand, coal use by electric utilities has risen by 195%.
• Fourth, PA is the fourth largest coal producer in the U.S. Its 77 million tons output in 2001, a 4% increase over the previous year total ranked behind WY, WV and KY respectively. 80% of the 77 million tons came from underground mines and there were 150 permitted surface operators in 2001.
• Fifth, PA consumes more coal than any state, but Texas, Indiana, and Ohio.
• Sixth, almost 60% of PA's electricity is generated by burning coal. If Pennsylvanians are to continue to enjoy a reliable and affordable supply of electricity it must continue this reliance on coal.
• Finally, southwestern PA is the commonwealth's Saudi Arabia of coal. Two-thirds of the state's annual coal production comes from Washington and Greene Counties.
Ellis said that it is no mere coincidence that so many successful operations are concentrated in this corner of the state with geologic conditions helping. The Pittsburgh No. 8 coal seam is a thick, uniform seam that provides excellent mining conditions for underground operations. It lends itself to higher rates of coal extraction and is extremely conducive for longwall mining, which provides superior productivity and efficiency as well as greater safety. In addition, the Pittsburgh seam's relatively low sulfur, but high energy content make it a coal that customers around the world are demanding. Also, good access to rail and water transportation and the availability of a skilled, experienced workforce contributes to optimism about the future.
Coal mining is a significant contributor to the state and local economies generating on average over $2 billion in coal sales, employing 7,700 workers with a payroll exceeding $500 million and creating in addition 77,000 support service jobs with a payroll of about $1.4 billion. In PA in 2010, coal production and electricity generation will be responsible for $11.2 to $34 billion in increased economic output and $2.9 to $11.6 billion in increased household earnings as well as 57,298 to 298,000 additional PA jobs. Mining and the infrastructure that supports it are huge consumers of goods and services and are truly wealth creating activities that serve as a significant economic engine that helps drive the regional economy of western PA. Tens of thousands of people in the region owe their prosperity to the presence of active coal mines.
Coal accounted for nearly 60% of the electricity generated in the state last year. PA's reserve base includes over 24 billion tons of bituminous coal and an additional 7 billion tons of anthracite, which will last more than 300 years.
About 90% of PA's domestic bituminous coal goes to the electric utility sector, principally but not exclusively to coal fired power plants located in PA. While coal use by PA's electric utilities have risen over the past 30 years, emissions from coal fired power plants have drastically decreased. EPA has reported that emissions of harmful pollutants have decreased 31% nationally and 56% in PA since 1971, while the generation of coal-based electricity nearly tripled.
Ellis said that there are refreshing signs for coal market turnaround.
• A number of cash strapped merchant generators began the winter with below normal stockpiles, primarily in an effort to save cash through the elimination of carrying costs.
• Weather forecasts predict a colder than normal winter.
• Major uncertainties with the price and supply of natural gas exists with natural gas prices doubling over the past year and with storage levels of natural gas at an all time record low.
Ellis referred to the two major policy questions related to mining in PA. One involves the surface effects of mine subsidence and the other pertains to emissions from coal fired power plants. With regard to the surface effect of underground mining, the core issue is whether subsidence should be prevented or subsidence damage repaired. In 1994, the state legislature enacted a law, Act 54, that allows subsidence, but requires operators to repair or compensate the landowner for any damage caused by mining and to restore any water supply affected by the activity. The coal industry is sensitive and attentive to the concerns of those being undermined.
With regard to air quality, there are legislative and regulatory proposals pending aimed at coal fired power plants that if enacted would severely cripple the supply of electricity. Far too often, decisions on environmental issues are based on emotion, not fact, and driven by politics, not science. Policymakers must be held accountable for their decisions.
Ellis said that for the coal industry, environmental legislation, regulations and mine permitting issues have more of an impact on the bottom line than any internal management decision. More balance in environmental regulation needs to be achieved towards increasing economic progress. Social programs, tax cuts or deficit reductions cannot be paid for without economic growth and a sound economy.
"America and Pennsylvania will need electric power in quantities that only coal can reliably deliver at costs that only coal can reliably promise," said Ellis. "Therefore, as we modernize our ability as fuel suppliers to serve an expanding base of customers, I believe that coal will remain the fuel of choice for the next generation." cl


This article is protected by United States copyright and other intellectual property laws. The article may not be reproduced, rewritten, distributed, redisseminated, transmitted, displayed, published or broadcast, directly or indirectly, in any medium without the prior permission of Coal Leader, Inc. Copyright 2004, Coal Leader, Inc. All rights reserved.