Secretary Abraham
Appointments to CIAB
U. S. Secretary Spencer Abraham recently appointed Barbara F. Altizer, Executive Director, Eastern Coal Council and Publisher, Coal Leader newspaper to the International Energy Agency Coal Industry Advisory Board. Dr. Carl Zipper, Virginia Tech has been appointed the Principal Associate. Much of the technical work, of the Coal Industry Advisory Board (CIAB), is carried out by Associates who represent CIAB Members in the detailed and technical work of the organization.
The CIAB is a group of high-level executives from coal related industrial enterprises. It was established by decision of the International Energy Agency Governing Board in July 1979 to provide advice to the International Energy Agency (IEA) from an industry perspective on matters relating to coal.
CIAB members (normally about 40) can be drawn from 17 countries accounting for about 75% of world coal production. Members are typically Chief Executives or senior executives from coal mining companies or major power generation companies. Altizer is the first member representing an association organization and Zipper is the first university associate to every be appointed to CIAB.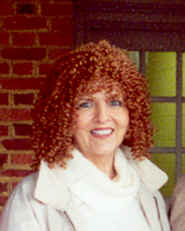 Barbara Altizer
Barbara Altizer is a public relations specialist whose career combines industrial and community advocacy, government service and business interest group administration. She's an experienced manager, promoter and marketing specialist with wide ranging interests in issues of economic development, government, and the advancement of the Eastern Coal Industry. Altizer has served as Executive Director of the Eastern Coal Council since 1979. The Eastern Coal Council is a multi-state coalition dedicated to promoting coal through public awareness and education. The group consists of educators, chambers of commerce, businesses, manufacturing and service industries, coal, rail, power and chemical companies, and states and local regions' elected officials. The Coal Council hosts an annual meeting highlighting the coal, rail, power and chemical industries' brightest and most knowledgeable leaders. Elected officials participate, as do individuals involved in research and development programs. Steve Griles was a keynote speaker at the 2004 meeting (front page story).
The Coal Leader is the oldest coal industry publication in existence. Coal Leader is a national newspaper for coal operators, equipment manufacturers, mining consultants, students and faculty of mining colleges and universities, mining associations, mining institutes, government employees, and other providing products and services to the coal mining industry. It keeps it reads current on industry events, new products and services, and research and development.
Altizer has served as publisher since 1992. She is a director of the National Coal Council and a member on its Public Relations Committee; she serves on Southern States Energy Board's Committee on Coal & Advanced Power Systems. She serves on several committees for National Mining Association. She is also a member of the Virginia Coal and Energy Commission.
The Eastern Coal Council works with the Powell River Project and Virginia Tech offering energy education programs annually for teachers and students. The program demonstrates scientific concepts associated with restored coal mined land in the field at the Powell River Project Research and Education Center. This 1100 acre site, owned by Penn Virginia Resource Partners, hosts active coal mining, gas and timber production, and former mining. There are several long-term research sites and field based education programs that focus on coal mining and the environment for them to tour and see. .
The teachers hear from industry leaders, professors and elected officials. They are then taken to the coalfields for tours of an underground mine, a coal preparation plant, a coal-fired power plant, coke ovens and a clean coal technology facility. This program offers educators the opportunity to learn and see first hand how electricity is produced. Dr. Mary Quillen, Virginia Tech heads this Coal to Electricity program.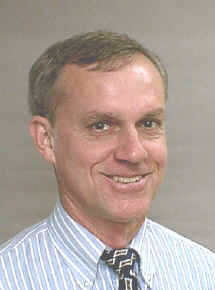 Dr. Carl Zipper
Carl Zipper is an Associate Professor, Department of Crop and Soil Environmental Sciences (CSES), Virginia Tech. Dr. Zipper has been a member of the Virginia Tech faculty since 1986. His current activities are in the areas of environment and energy, with an emphasis on the interface of science with government policy. His instructional activities include a junior-level course, Fundamentals of Environmental Science, and CSES departmental seminar. He enjoys the classroom environment and the opportunity to interact with his students.
Dr. Zipper serves as director of the Powell River Project, a Virginia program that conducts research to address coal mine restoration and environmental protection. Within the CSES Department, he conducts research addressing mine restoration, carbon sequestration, and water quality; and is a co-supervisor of the Geographic Information Systems laboratory.
The Powell River Project is a cooperative program between the Virginia coal industry and Virginia Tech. The program conducts research and education programs to benefit the coal mining regions in Virginia and neighboring states. Powell River Project research focuses on developing practical, cost effective solutions to natural resource problems in the central Appalachian coal mining areas. Topics addressed include mine reclamation and environmental protection practices by coal mining operations; use of reclaimed mined lands for forests, agriculture, and homes; and water and timber resources. Powell River Project personnel work with mining companies and government agencies with the goal of transferring research information to that it can be applied to aid environmental protection during mining.
Carl served as Associate Director of the Virginia Center for Coal and Energy Research from 1989 to 2003. In this position he conducted research addressing policy issues associated with coal mining, and electric power generation and transmission. He currently advises Virginia Department of Environmental Quality through leadership of the agency's Academic and Energy re-mining advisory committee.
Dr. Zipper has been published numerous times. A few of the topics he has written about are "How to Restore Forests on Surface-Mined Land"; Alkalinity Generation by Subsurface Alkalinity Producing Systems: Regression Analysis"; and Coal Mine Reclamation, Acid Mine Drainage and the Clean Air Act" cl

This article is protected by United States copyright and other intellectual property laws. The article may not be reproduced, rewritten, distributed, redisseminated, transmitted, displayed, published or broadcast, directly or indirectly, in any medium without the prior permission of Coal Leader, Inc. Copyright 2004, Coal Leader, Inc. All rights reserved.