DOE Establishes CAST
By: Gerald H. Luttrell
Virginia Tech
The U.S. Department of Energy (DOE) recently announced the creation of the Center for Advanced Separation Technologies (CAST). The primary objective of the Center is to develop crosscutting separation technologies for the coal and mineral industries. The Center currently operates as a consortium of seven universities that include Virginia Tech, West Virginia University, University of Kentucky, Montana Tech, University of Utah, University of Nevada-Reno, and New Mexico Tech.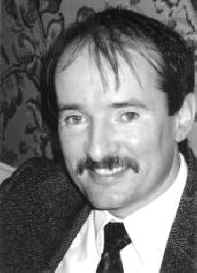 Gerald H. Luttrell
This diverse membership brings together multidisciplinary expertise that is necessary to:
• develop underlying scientific principles of the various separation processes in the mining industry,
• conduct long-term high-risk research,
• develop advanced technologies that can be used for producing high-quality solid fuels and extracting values from ores in environmentally acceptable and sustainable manner.

CAST was created through a competitive DOE solicitation (DE-PS26-00FT40756) in response to national concerns outlined in the President's energy policy. In May 2001, the National Energy Policy Development Group, chaired by Vice President Cheney, produced the National Energy Policy white paper outlining President Bush's energy policy. According to the white paper, the President's goal in formulating the Nation's energy plan is to ensure a steady supply of affordable energy in environmentally responsible and sustainable manner. The Clean Coal Power Initiative, which started in 2001, is part of this new policy. This new initiative was mainly designed to develop technologies that can burn coal more cleanly and efficiently. The CAST consortium was designed as an extension to this initiative to develop technologies that can produce clean coal in a more efficient and environmentally acceptable manner.

The separations research to be conducted at CAST consists of three broad areas:
• physical separations,
• chemical/biological separations,
• environmental control.

The projects carried out by the CAST member universities originally emphasized long-term, high-risk research for the coal industry. However, the Center is now taking a leading role in the development of near-term crosscutting technologies that can benefit both the coal and minerals industries. Most of the CAST research projects have immediate applications, and most are being carried out in close cooperation with industry partners. Although the bulk of the funding for the Center comes from DOE, cost-shared industrial participation is encouraged.
During August 14-15, 2002, CAST hosted a workshop in Charleston, West Virginia, to develop a list of priorities for future research projects. The workshop was attended by more than 50 representatives from industry, government, and academia. Many industry leaders presented their views on technological needs of the U.S. mining industry. Based on their input, a 63-page roadmap for research was developed by CAST. The roadmap has recently been published and distributed throughout the U.S. mining industry.
An electronic copy of the roadmap is available for download from the CAST website ( www.castconsort.org ). In September 24-26, 2003, some of the research results from CAST will be presented in Charleston, West Virginia, as part of the First Annual CAST Workshop. cl

This article is protected by United States copyright and other intellectual property laws. The article may not be reproduced, rewritten, distributed, redisseminated, transmitted, displayed, published or broadcast, directly or indirectly, in any medium without the prior permission of Coal Leader, Inc. Copyright 2003, Coal Leader, Inc. All rights reserved.